1. Charging type: battery (one-to-one charging )
2. Charging frequency: 100-200KHz
3. Power distance: 2-4mm,max distance 10mm
4. Dimension: Diameter:100mm;Max-hight: 12mm
5. Electric energy transition: ≥72%
7. Output: 5V-1A
8. Qi certificated.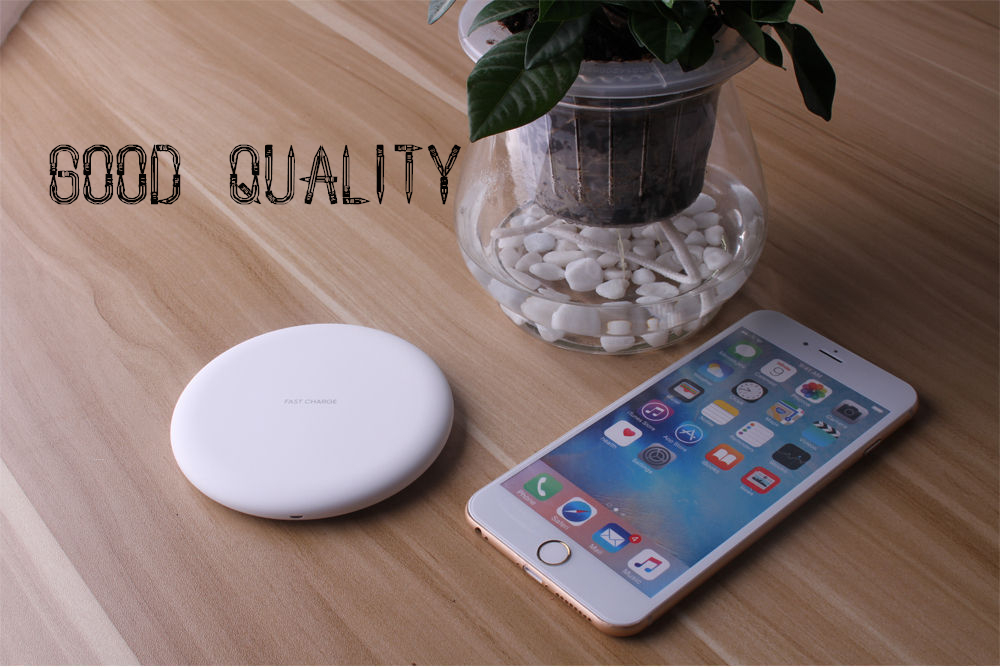 This charger possesses non-slip function.Please peel off the transparent sticker of the non-slip pad and make your phone flat to the charger before use.
1. Put your charging Pad on a table or flat surface. Connected the charging Pad with a USB cable to a Usb Charger.

2.
Place your compatible phone on top of the charging pad. Make sure the charging receiver module should face directly and in position to the charging pad, please refer to gallery photos for more information.
3. The red and blue LED lights are turn on and your phone is charging.